The ThanksMatters Card
Changing the way you recognize and reward your employees.
Get a Demo
The best places to work use Motivosity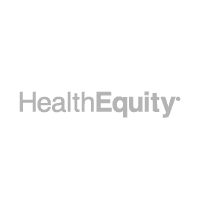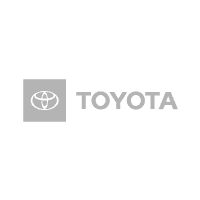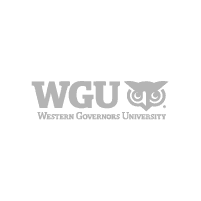 Keeping employees engaged, in the office or remotely.
We all know that it takes a lot more than a steady job and a regular salary to keep employees engaged. Your employees want to feel recognized for their hard work. They want to know their managers and peers value them and their contributions to the organization. Motivosity makes engaging employees easy by focusing on the three key pillars of engagement.
Community
Every employee wants to feel like they belong. Create a tight-knit community of engaged employees and culture promoters with Connect and Listen. From get-to-know-you to great-to-know-you, Motivosity has it covered.
Recognition
Taking time to appreciate peers, employees, and managers is a game-changer in creating positive workplace culture. Motivosity Recognize makes saying 'thank you' the best (and easiest) part of your day.
Management
Ain't nobody got time for bad managers. When 70% of the employee experience is tied to management, you can't take it lightly. Transform your managers into leaders and build loyal rock-stars with Motivosity's Lead.
Create real connections — the foundation of a happy company.
Build the best community. Every Motivosity license includes personality profiles, company highlights, interest groups and more. Connect is part of what makes Motivosity awesome, so we include it for free!**
recognize
Peer-to-peer recognition that helps your people feel seen and appreciated.
3 out of 4 employees think their mental health would improve if they received more appreciation for their work. When you use Motivosity Recognize, you are telling your employees that what they do matters. Managers and team members can celebrate the day-to-day 'wins' in real time.
lead
Your managers can be your secret weapon.
65% of people think they would be more effective if they had a better boss. Using Motivosity Lead, transform your managers into leaders by giving them the tools they need to coach their team and create powerful relationships.
listen
Discover what your employees need — and want — in real time.
Understand employee satisfaction and keep your employees happy in their work. Give them a voice and make sure they're heard.
What are people saying about Motivosity?
Don't take it from us, let our Motivosity family tell you how they really feel! With over 1,800 reviews across Capterra, G2 Crowd, and Google Reviews, and an average rating of 4.8/5 stars, and a 95% utilization rate, you can be sure that you are making the right choice for your employees.
Integrations
Seamlessly integrate Motivosity with your existing tools, creating the ultimate employee experience.
Our innovative employee engagement platform can easily be tailored to meet the individual needs of your business with a powerful API, turnkey onboarding, and integration with any HRIS platform, Slack, Microsoft Teams, and more. Oh, and let's not forget...enterprise-grade security and cloud hosting for f-r-e-e. It enables you to provide real recognition and rewards to all your team, keeping them motivated and engaged — no matter what your tech stack looks like.
MV Mobile — the power of employee engagement at your fingertips.
Ends up there are a lot of people who don't sit at a computer all day long! Nurses, teachers, team members on the warehouse floor — they're working hard and contributing, so they should feel appreciated, too. The Motivosity experience is shared across any technology platform an employee might use, whether it's iOS, Android, kiosks, the web, and even the Apple Watch (coming soon…!). Give everyone access to the gratitude feed, the ability to send and receive appreciations, and cash in their next gift card.
Still interested? Thought so! Request a demo today.
Motivosity modernizes your workplace — creating happy employees who will stay loyal to you and your organization.
Get a Demo
Frequently Asked Questions
What is employee engagement software?
Employee engagement software is an essential tool for keeping workers happy and productive. Often, employees can be overlooked, which makes them feel demotivated and undervalued. Clearly not something any manager wants! If your employees feel valued by their managers and their peers, they understand their importance and how their work makes an impact on your organization — resulting in increased focus, improved teamwork, and greater loyalty...or as we like to say, "Happy Employees!"
Motivosity makes engaging employees easy. You can interact with your entire team remotely in real-time, reaching out to them to congratulate and reward them for the good work they are already doing. One step further, we understand that peer-to-peer recognition makes the biggest difference in positive culture, so we've focused on allowing teammates to engage with and recognize each other as well!
What's the difference between "engaging" employees and "recognizing" employees?
What are the benefits of using employee engagement software?
What different types of products does Motivosity have?